MAN RAJ GURUNG
Founder and Owner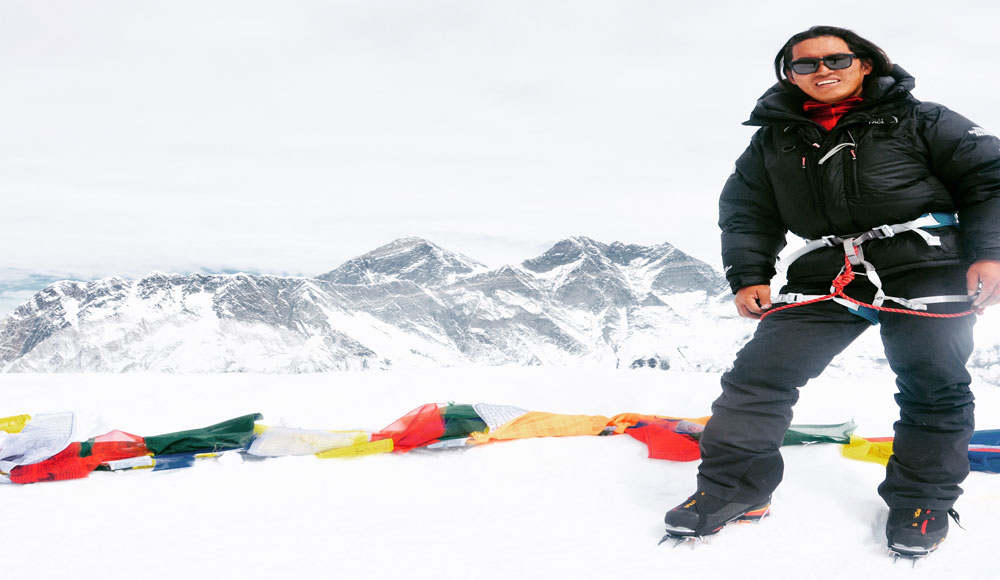 ATTA Certified Guide: Trek/Tour/Mountain
MBS, MA in Buddhism and Himalayan Studies
MAN RAJ GURUNG born to a Gorkha family in 1977, grew up in a remote mountain village of eastern Annapurna region. After completing his high school education, he tried to follow his father's legacy to join the British Gorkha Army several times, but destiny turned him in another direction.
After he pursued his education, including a master's Degree in business, it was still difficult to get job in Kathmandu. His love for the mountains, people and trekking he decided to further his studies in tourism. He joined the tourism sector in 2007 as a porter. It was and still is his passion to bring people closer to Nepal's mountains and culture, so he started as a porter job in the high mountain passes to know learn more about the trails, experience the weather, culture, flora fauna etc.
In 2009 he joined Ker and Downey Nepal as a Kathmandu office representative and worked as a Tour and Trekking guide until 2016. After 7 years of trekking tourism experience, he started his own adventure as trekking, tour and mountain guide founding his own company Bodhi Adventures Pvt. Ltd. as an entrepreneur as well. He compassionately and safely led Trekkers in various parts of Nepal. His treks expanded all over different areas of Khumbu valley/Everest region, Helambu Region, Langtang Region, Manaslu Region including Tsum Valley and Nubri Valley, Round Annapurna, Upper Mustang, Annapurna Sanctuary, Mardi Himal, Khopra-Khayar Lake etc. region in the mountains to Pokhara, Lumbini, Chitwan National Parks in the lower valleys and Terai.
After exploring Nepalese cultures and landscapes more in-depth to serve his customer he found himself developing an interest in Buddhism. Also, he noticed that many of the tourists showed curiosity and asked questions about Buddhism. So, he decided to pursue his education in Buddhist Studies. He completed one year Post Graduate Diploma from Tribhuvan University and Masters in Buddhism & Himalayan Studies from Lumbini Buddhist University. He is a devoted practitioner serving everyone with kindness and compassion. – Namaste!
TRAININGS:
High Mountain Rescue Course 2019
Advance Mountaineering Course 2019-20
PEAKS SUMMITTED: